Cultural Assets Map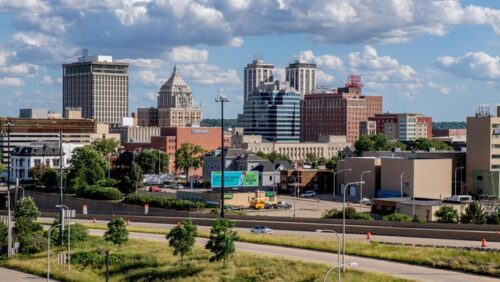 Project Description
The goal of this project was to generate a mapping of creative and cultural assets in and around Peoria to help propel evidence-based opportunities to strengthen community vitality. Undertaken with the support of University of Illinois Extension and participation of over 50 stakeholders of Peoria's cultural ecosystem, we aimed to be inclusive in process and in perspective. In addition to geospatial mapping that is regularly used in asset mapping efforts, this project sought to involve many people and perspectives through a video-based, iterative interviewing process to capture individuals' reflections on Peoria and its cultural assets in effort to curate a more holistic perspective on strengths and opportunities in Peoria's cultural ecosystem.
This project leverages research faculty expertise in applied research spanning arts and culture, public policy and community planning, and Extension collaborators' community engagement expertise and deep local networks. It also serves as a pilot project to inform and model how cultural asset mapping can be implemented in communities throughout Illinois.
This project was supported by the University of Illinois Extension;  Extension Collaboration Grants fund partnerships between University of Illinois Extension personnel and investigators at the University of Illinois at Urbana-Champaign to develop programs and projects that leverage campus-based research to enhance the quality of life for people in communities across Illinois. To learn more about these projects, visit Extension Funded Research Projects.
Access materials from the project: