Special Edition Krannert Center Uncorked: Arts Impact Panel Discussion and Brazilian Jazz Ensemble
Enjoy this special edition of Krannert Center Uncorked, in partnership with the Arts Impact Initiative in the College of Fine and Applied Arts and the Lemann Center for Brazilian Studies. The event will consist of two sets by the Brazilian Jazz Ensemble, with a panel discussion supported by the UI System Presidential Initiative between the sets.
The conversation will include reflections on recent faculty collaborations with Arts Alliance Illinois, Illinois' statewide arts advocacy organization, to help provide the state's arts and cultural sectors with much needed evidence and information that can shape and inform matters and decisions affecting communities throughout Illinois and that are of importance to state-level policy.
Panelists:
Andrew Greenlee, Professor, Urban and Regional Planning
Emily Guske, Master of Urban Planning Alumna, Independent Researcher
Jennifer Novak-Leonard, Research Associate Professor, College of Fine & Applied Arts
Moderated by Dean Kevin Hamilton, College of Fine & Applied Arts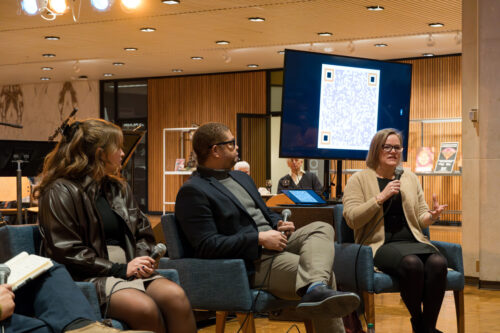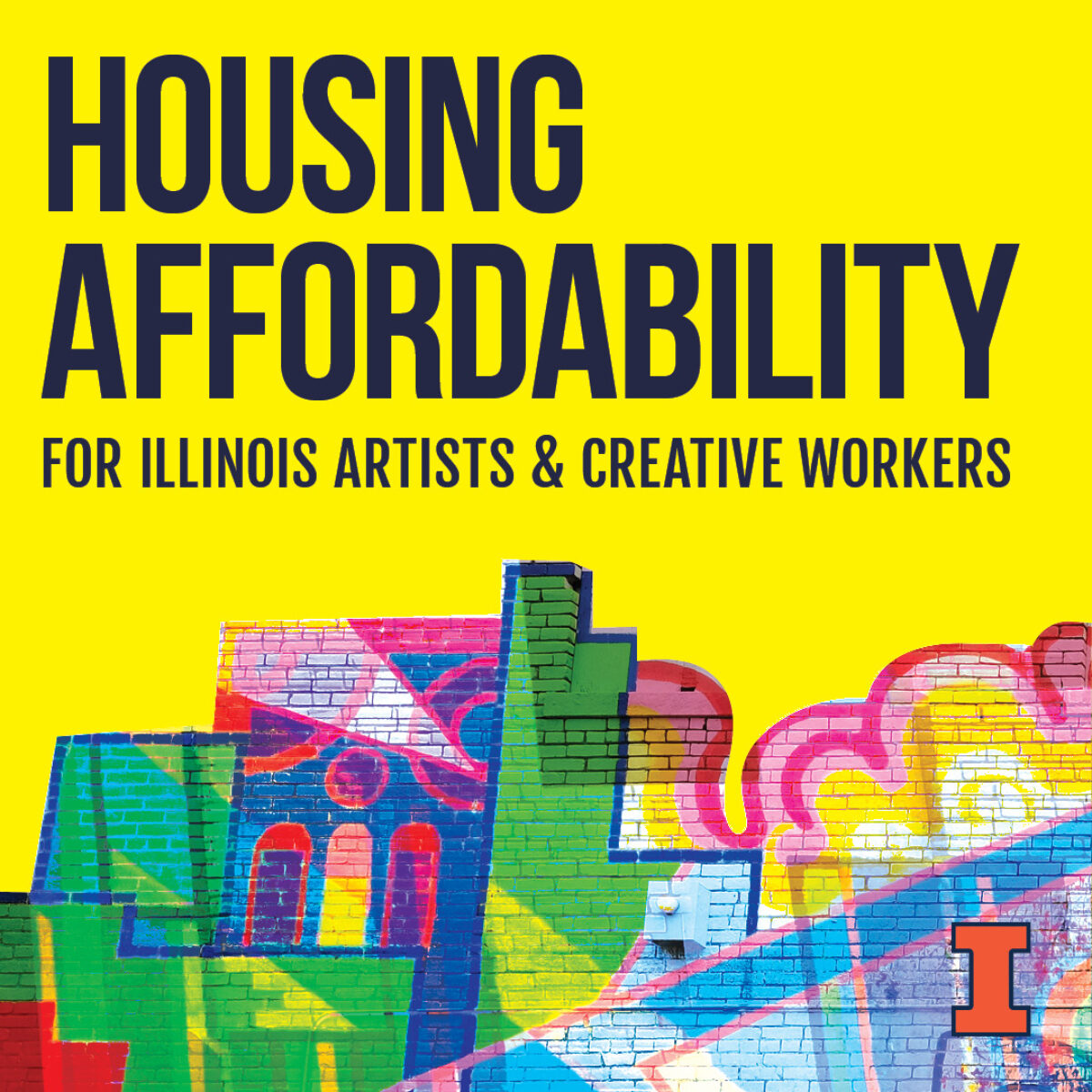 EVENT: Housing Affordability for Illinois Artists and Creative Workers
Friday April 7, 12:00 pm
Panel Discussion: 12:00pm – 1:00pm
Reception: 1:00pm – 2:00pm
Event Details and Registration
Illinois ranks 20th nationwide amongst states regarding the housing wage – to afford a modest two-bedroom home while working full time, Illinois workers need to make $22.80 per hour – an annual salary of $47,434. In 2021, the average self-employed artist working full time in Illinois – 4.6% of Illinois workers – made $31,275 per year. One in three Illinois households with an arts or creative worker paid more than 30 percent of their household income towards rent, and one in four paid more than 30 percent of their household income towards their mortgage.
In this panel discussion we bring together working artists, arts advocates, and affordable housing advocates to understand recent Illinois regional housing trends and to discuss how housing constitutes an important resource for the state's artists and creative workers.
View the recording of the event below. View and/or download the affiliated Issue Brief.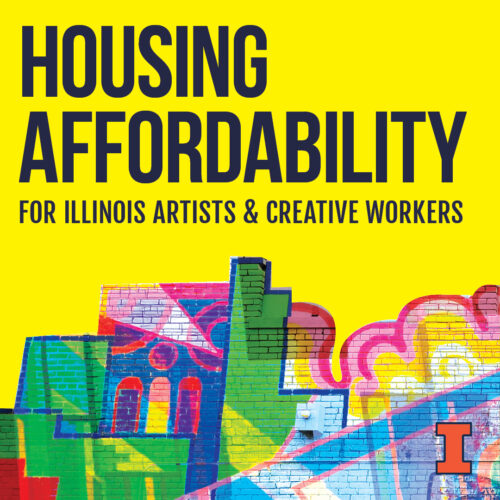 EVENT: Artists at Work: Integrating Artists and Creative Workers into Workforce Development
The creative sector and its labor force have been among the hardest hit by the pandemic, nationally and in Illinois. What are paths forward for immediate recovery and longer-term policy changes to help creative workers throughout Illinois? This public event will discuss vital aspects of how workforce policy works at the federal, state, and local level; what programs already exist that the arts can connect into; and ways to address immediate recovery needs and longer-term policy changes to bolster Illinois' creative workforce.
Tuesday, February 8, 2022
Noon–1pm, online via Zoom
Speakers:
Co-Hosts/Moderators:
Claire Rice is the Executive Director of Arts Alliance Illinois, a statewide service and advocacy organization that champions arts-supportive policies and funding opportunities to benefit all Illinois residents. Under her leadership, the Alliance recently received a nonprofit innovation award for their work managing the $8 million Arts for Illinois Relief Fund, a public-private partnership between the State of Illinois, City of Chicago, private philanthropy, and grassroots donors supporting the arts community in response to COVID-19. 

Julio Rodriguez has been working in the field of human services for the last thirty plus years at the senior management level, and currently manages many of the Illinois programs related to the federal Workforce Innovation and Opportunity Act (WIOA) that relate most directly to possible creative worker funding.
This research and panel are funded in part through the University of Illinois System's Presidential Initiative: Expanding the Impact of the Arts and the Humanities.