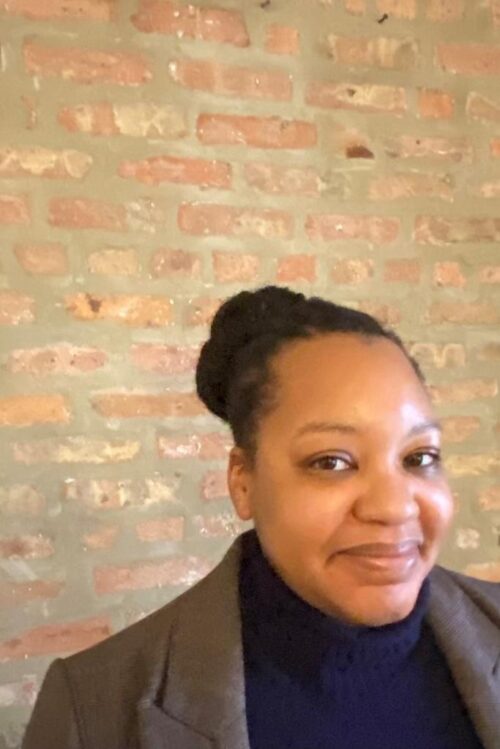 Shanita Bigelow, Ph.D., joins Arts Impact Initiative as Postdoctoral Fellow
Shanita Bigelow, Ph.D, will be joining the College of Fine and Applied Arts as a Postdoctoral Research Associate Fellow for the Arts Impact Initiative. Bigelow is a recent graduate of the doctoral program in Educational Leadership at DePaul University. Her dissertation centers the stories of teaching artists, their artistic and teaching practices, identities and histories. She also holds an M.F.A. in Writing from the School of the Art Institute of Chicago, and a B.A. in English and Studio Art.
As a poet and educator, Bigelow brings expertise in research about educational programming and pedagogy in the arts with the unique perspective of being both a creator and educator. Bigelow's work as a postdoctoral fellow will focus on analysis and interpretation of data from the Strategic National Arts Alumni Project (SNAAP), an institutional partner of the College of Fine and Applied Arts. This new role will allow Bigelow the opportunity to continue studying the impact of the arts, artists, and art education, with a focus on advancing research and innovative methods to guide arts practice and policy.
Arts Impact Initiative is supported by Investment for Growth funding from the Office of the Provost and the Office of the Vice Chancellor for Research and Innovation at the University of Illinois Urbana-Champaign.